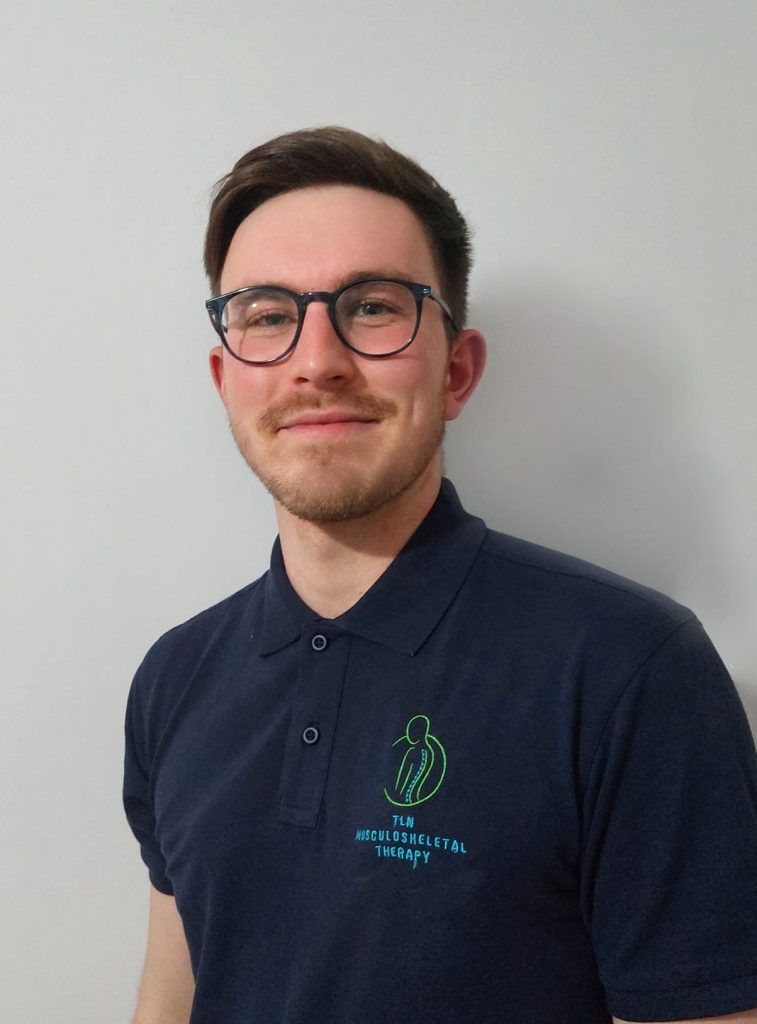 Tom Linton-Neal
Mobile Musculoskeletal Therapist & Physical Injury and Rehabilitation Practitioner
I am now ready to branch out on my own to develop my mobile service coming to you where ever you are in the West Yorkshire Area. No more travelling to clinics, or waiting in impersonal waiting rooms; take the strain out of treatment as I come to you at times to fit you. I can see individuals or groups.
Since leaving university having gained a BSc(Hons) degree in Sports and Exercise Therapy in 2019, I began employment as a Rehabilitation Therapist. This has enabled me to extend my practice; from working with athletes at elite level or individuals on their own sporting journey, to people in a variety of walks of life with musculoskeletal issues.
I am passionate about working with people to help them perform and rehabilitate to their best ability, whether this is in the work environment, sporting or recreational. I will look at the physiological, musculoskeletal and psychological aspects of your injury to establish the root cause and design a bespoke treatment package just for you.
I am also an experienced Personal Trainer specialising in Strength and Conditioning, with a special interest in proprioception and core stability for optimal performance in all areas of life.
I take great pleasure and job satisfaction in helping people in all walks of life to become pain free. I pride myself in not only treating your injury but working with you as an individual. So we'll work as a team to get the best pain-free functionality whether at home, at work, in the gym or at your next sporting adventure.
I can offer help and advice with:
Musculoskeletal assessment and treatment packages
Physical wear and tear
Pain management
Sports massage
Tailored injury prevention classes
Injury rehabilitation/Prevention
Sports taping
I am a registered SST Therapist (Sports Rehabilitation Therapist) which means that I must engage in professional development to maintain my registration along with professional indemnity, medical malpractice and public liability insurance.
Outside of Work
I have a background in triathlon and have been fortunate enough to represent Great Britain at both Elite and Age Group levels; the highlight being competing at the Xterra World Championship in Maui, Hawaii.
I am also a keen cyclist, both road and mountain.
More recently I have been introduced to the world of horse riding and animal husbandry, and enjoy working with my sheep dog Fidge.
Qualifications
BSc (Hons) Sports and Exercise Therapy, Leeds Beckett University (2019)
BTEC level 3 Extended Diploma in Sport Development, Coaching and Fitness
First Aid
DBS checked